Welcome to David Charles
At David Charles, we design, supply and install the UK's leading independent kitchen brand, Second Nature. We're proud to offer our customers a wide range of Second Nature's latest designs, made from the best materials from long-established suppliers, at the lowest prices.
Our kitchens are perfect for those who love to cook and entertain. Whether you're a developer with multiple plots, a local builder, joiner or a design-conscious homeowner, David Charles is the leading choice for unrivalled prices, customer service and, above all - beautiful kitchens.
Who We Are
Established in 1989, our team has evolved over the years and today David Charles brings together dedicated and experienced designers using the latest design software, professional joiners trained in first class kitchen installation and our reliable and stress-free project management team – it's a recipe for success.
Our customers love the combination of low prices, our excellent service and flair for design, backed up by decades of experience.
Just 45 minutes from our base in Ripon is the Design Centre. Arrange a visit and be inspired by the huge choice of kitchens on display – we promise you'll love it.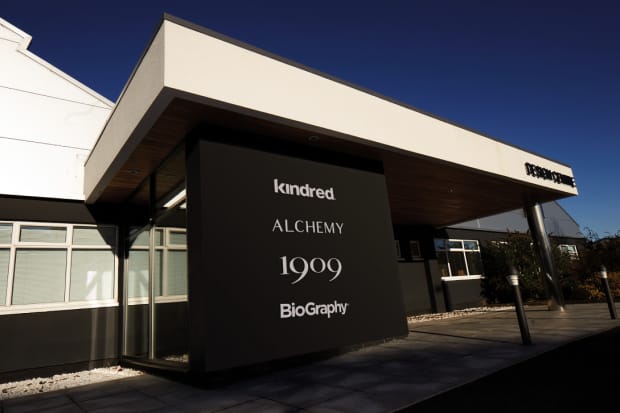 Our Worksurfaces
The material and finish of a worktop can define a kitchen. We have a wide range to choose from, all tailor made by specialist craftsmen at the purpose built factory next door to the Design Centre.
Corian and Hi-MacsCorian and Hi-Macs are the two leading producers of man-made worktops which combine the beauty of a worktop made from natural materials with some added practical features. They can be molded into any shape and are non-porous so won't harbour germs or bacteria.
GraniteGranite is one of the most popular choices for a worktop. It has a hard-wearing and stunning surface and, because it's a natural substance, each worktop will have a finish that's unique to that household.
Silestone QuartzSilestone Quartz is 94% natural quartz and is the only quartz worktop with anti-bacterial protection. There are more than 60 colours available to suit the look and feel of any kitchen design.
TimberIf you want to introduce a warm and welcoming appearance into the kitchen you're designing, natural timber could be the perfect finish for you. There is a selection of 12 different woods available from traditional oak to the rich tones of walnut.
In great company...
We've been chosen to supply and install kitchens for some of the most exclusive and exciting developments in the region. Projects we are currently working on include:
30 four-bedroom executive homes, Chesterfield
7 exclusive village homes, Sharow
13 stylish apartments, Harrogate
27 elegant town centre apartments, Harrogate
25 smart city centre apartments, York
44 apartment bedrooms, York
7 luxury town centre apartments, Harrogate
16 unique barn conversions, Malton
3 five-bedroom deluxe barn conversions, Scriven
To discuss how David Charles can supply your Second Nature kitchen at the lowest price, please contact us today:
01765 690822team@dckitchens.co.uk
David Charles Limited
4 Ure Bank Maltings, RIPON, HG4 1AE
Registered in England No. 04009711
VAT number: 500 5350 05